You are here
MUSIC CITY CENTER TURNS SEVEN TODAY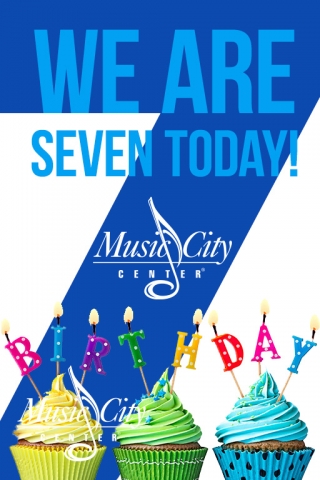 MUSIC CITY CENTER TURNS SEVEN TODAY
FOR IMMEDIATE RELEASE
May 20, 2020
Contact: renuka.christoph@nashvillemcc.com
July 27, 2020
NASHVILLE, Tenn. – The Music City Center opened its doors May 20, 2013. Click here to view a birthday commemoration video. 
About the Music City Center
The Music City Center, Nashville's convention center features a 353,143 square foot exhibit hall, a 57,500 square foot Grand Ballroom, and an 18,000 square foot Davidson Ballroom. The building also includes an art collection featuring local and regional artists and a covered three-level parking garage with 1,800 spaces.
###