You are here
Music City Center Reports Strong First-Quarter Results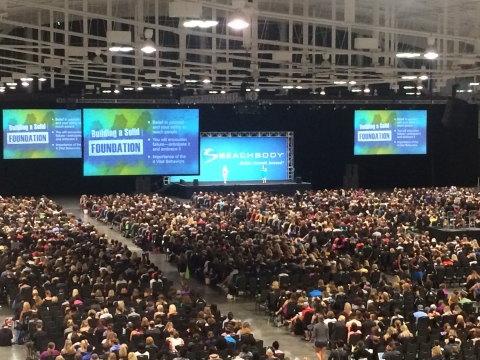 MUSIC CITY CENTER REPORTS STRONG FIRST-QUARTER RESULTS
FOR IMMEDIATE RELEASE
October 6, 2016
Music City Center Generates over $112 million in Economic Impact in First Quarter of FY2017
NASHVILLE, Tenn. – The Convention Center Authority announced this morning that the Music City Center has generated over $112 million in direct economic impact for the city in the first quarter of fiscal year 2017.
The Music City Center hosted 70 events with 133,109 attendees in the first quarter, generating 73,435 room nights for a total of $112 million in economic impact. Tax collections continue to outperform expectations, and the Music City Center portion of tax collections was up 19.1 percent year over year for July 2016.
The Music City Center also announced the launch of a completely redesigned nashvillemusiccitycenter.com. The new site, designed by Net Tango, is built on Drupal featuring a mobile responsiveness design, an improved user interface and user experience for site-wide navigation and entirely new information architecture.
"Net Tango has been a great partner to the city of Nashville over the years, and their expertise in designing and implementing websites helped us build a site that is very user-friendly," said Charles Starks, President/CEO of the Music City Center. "They did a great job creating a new website for our planners, exhibitors and visitors that is easy to navigate and find necessary information quickly."
###