You are here
MUSIC CITY CENTER PRESIDENT & CEO TO SERVE AS PCMA CHAIR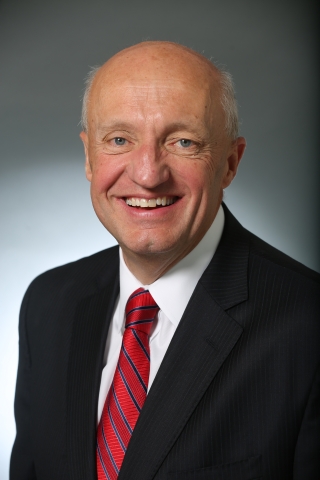 NASHVILLE, Tenn. – Music City Center President and Chief Executive Officer Charles Starks has been named Chairman of the Board for the Professional Convention Management Association.
With 8,400 professional and student members, as well as 100,000 business stakeholders worldwide, PCMA is the global leader in business events. In 2022, the organization will combine its Board of Directors and Foundation Board of Trustees into a single board of 19 members. Nominations were announced in September, with full membership approval announced Tuesday.
"I'm honored to serve as PCMA Chairman of the Board," said Starks. "I'm excited to lead the organization in this next chapter alongside the most global and diverse board in its rich history."
Starks has successfully led Music City Center since its inception. He is only the third convention center executive to chair the PCMA board in its 65-year history. He previously served in other capacities on the Board of Directors and the Foundation Board of Trustees. He currently serves as Secretary and Treasurer.
"I believe PCMA is critical to the success of the business events industry, and the value of the relationships and connections made through the organization is immeasurable," Starks added. "To be asked to serve in this capacity is a tremendous privilege and an opportunity to give back to the industry that has given me so much."
Starks will serve a one-year term as Chairman of the Board, effective January 12, 2022, followed by a one-year term as Past Chair. He will continue his role as President and CEO of Music City Center during that time.
About Music City Center
Located in the heart of downtown Nashville, Music City Center (MCC) is a 2.1 million square foot convention center with more than 353,000 square feet of exhibit hall space, two ballrooms, 55 meeting rooms, and a covered parking garage with 1,800 spaces. The mission of MCC is to create significant economic benefit for the greater Nashville area, while focusing on community inclusion, sustainability, and exceptional customer service, through conventions, trade shows, and community events.
About PCMA
PCMA believes that business events can economically and socially transform communities, enterprises, and individuals. As the world's largest platform for business events strategists and their business partners, PCMA's success is driven by a commitment to providing provocative executive-level education, face-to-face networking, and business intelligence to its membership of 8,400 professionals and students and global audience of over 100,000 business event stakeholders.
###