You are here
Music City Center To Offer Free Wi-Fi Buildingwide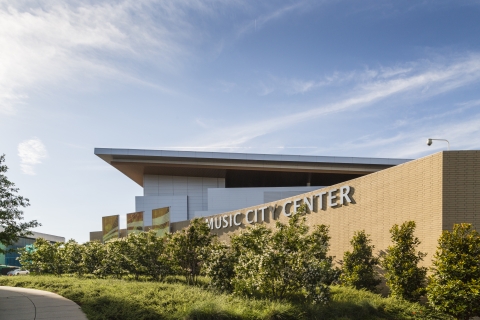 MUSIC CITY CENTER TO OFFER FREE WI-FI BUILDINGWIDE
FOR IMMEDIATE RELEASE
July 10, 2017
NASHVILLE, Tenn. – The Music City Center announced this morning that free Wi-Fi service will now be available throughout the facility. This service will be available to guests on an unlimited number of mobile devices and laptops in all meeting rooms, exhibit halls and public areas.
"Wireless access is no longer a service but rather an amenity with our guests. As the number of wireless devices carried by our guests grows, it is important that we invest in a wireless environment that is fast, easy and accessible for every person who walks through our doors," said Eric Blouin, Director of Technology at the Music City Center. "We want every aspect of the experience here to be seamless and wireless access is a big part of that."
For customers with advanced connectivity needs which require more speed or bandwidth, custom options will still be available for purchase.
"Our attendees' needs are constantly changing and this is one area where we felt we could invest in our infrastructure and improve the customer experience," said Charles Starks, President/CEO of the Music City Center. "It is important to them to stay connected on-the-go and we are excited to be able to now offer this to them free of charge."
###