You are here
Music City Center has strong November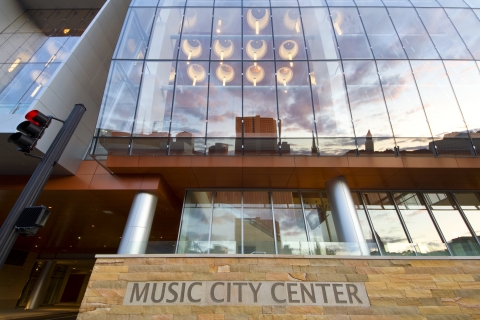 Click here to view the article from the Nashville Ledger.
Music City Center generated more than $40 million in direct economic impact during November.
The facility hosted 25 events with 39,094 attendees, generating 44,176 total room nights with a direct economic impact of $40,448,239.
Fiscal year-to-date 126 events have been hosted with an attendance of 206,952 and a direct economic impact of $206,533,111.
"We had a remarkable fall season as we saw a record number of diverse events come through MCC," says Charles Starks, president/CEO of Music City Center. "As we continue to attract local, national and international conventions, we look forward to another strong year."
MCC achieved 36.56% disadvantaged business enterprise participation in the first quarter of fiscal year 2020, spending $933,221 with minority, women-owned, service-disabled veteran and small businesses. Additionally, MCC's contractors spent a combined $690,365 with DBE firms.