You are here
MUSIC CITY CENTER CELEBRATES FIVES YEARS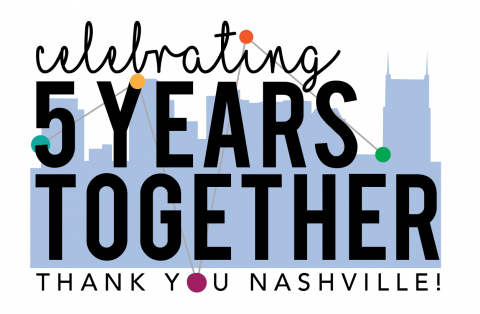 MUSIC CITY CENTER CELEBRATES FIVES YEARS
FOR IMMEDIATE RELEASE
May 21, 2018
NASHVILLE, Tenn. – The Music City Center celebrated its fifth anniversary this weekend. Since opening its doors on May 20, 2013, the Music City Center has served the community by attracting regional and national events that generate significant economic benefit for the citizens of Nashville.
In its first five years, the Music City Center hosted 1,500 events, bringing 2.8 million people to Nashville and generating over $1.5 billion dollars in direct economic impact. This equates to about $950,000 of direct economic impact generated every single day. Tax collections and operating results have continued to exceed expectations, and each year the Music City Center portion of tax collections have seen double digit year over year growth.
The Music City Center also achieved 47.9 percent DBE participation in its first five years, spending $10.8 million with minority, women-owned and small businesses. Additionally, the Music City Center has hosted 300 local nonprofit events since opening.
"I'm not sure anyone fully anticipated what a success our first five years would be and we do not see that slowing at all. Future bookings are at an all-time high and the feedback from our customers is overwhelmingly positive," said Charles Starks, President/CEO of Music City Center. "There is no doubt in my mind that we could not do what we do without the people of Nashville and we are so grateful for their support."
###
About the Music City Center
The Music City Center, Nashville's convention center, features a 353,143 square foot exhibit hall, the 57,500 square foot Karl F. Dean Grand Ballroom, and an 18,000 square foot Davidson Ballroom. The building includes an art collection featuring local and regional artists, a covered three-level parking garage with 1,800 spaces, and is LEED Gold certified. The Nashville Songwriter's Hall of Fame is also located inside the Music City Center at the corner of 6th Avenue and Demonbreun.