You are here
MUSIC CITY CENTER ANNOUNCES THIRD QUARTER NUMBERS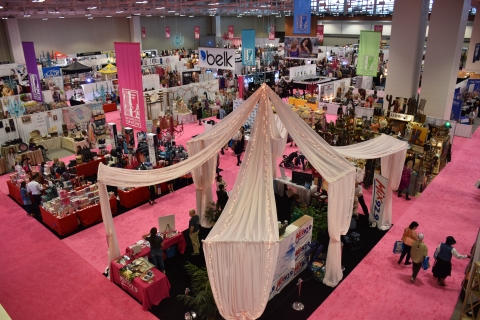 MUSIC CITY CENTER ANNOUNCES THIRD QUARTER NUMBERS
FOR IMMEDIATE RELEASE
April 10, 2017
NASHVILLE, Tenn. – The Music City Center announced today that the building generated $56.3 million in economic impact during the third quarter of fiscal year 2017. 
The Music City Center hosted 62 events with 132,828 attendees during the third quarter, generating 55,652 room nights for a total of $56.3 million in economic impact. Fiscal year-to-date the building has hosted 205 events with 328,799 attendees, generating $196.4 million in economic impact. Tax collections continue to outperform expectations and the Music City Center portion of tax collections was up 17.98 percent year over year for January, with total year-to-date tax collections up 20.52 percent over fiscal year 2016.
"The spring has historically been very busy for us and this year is no different. We hosted over 20 events in March, many of which were large, public shows such as the Nashville Home & Remodeling Expo and the Southern Women's Show," said Charles Starks, President/CEO of the Music City Center. "Our sales team has done an incredible job keeping the pipeline full and fiscal year 2018 is shaping up to be just as busy."
###
About the Music City Center
The Music City Center, Nashville's convention center, features a 353,143 square foot exhibit hall, the 57,500 square foot Karl F. Dean Grand Ballroom, and an 18,000 square foot Davidson Ballroom. The building includes an art collection featuring local and regional artists, a covered three-level parking garage with 1,800 spaces, and is LEED Gold certified. The Nashville Songwriter's Hall of Fame is also located inside the Music City Center at the corner of 6th Avenue and Demonbreun.