You are here
MUSIC CITY CENTER ANNOUNCES OCTOBER AND NOVEMBER NUMBERS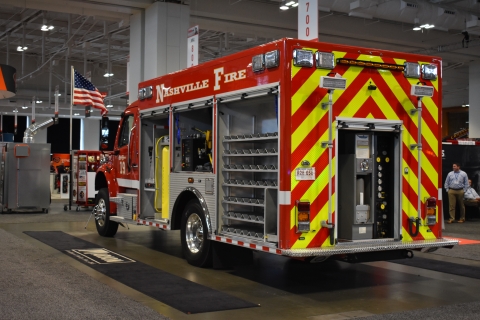 MUSIC CITY CENTER ANNOUNCES OCTOBER AND NOVEMBER NUMBERS
Direct economic impact for October and November exceeds $59 million
FOR IMMEDIATE RELEASE
December 6, 2018
NASHVILLE, Tenn. – The Music City Center announced today that the building generated over $59 million in direct economic impact during the months of October and November.  
The Music City Center hosted 52 events with 70,196 attendees the last two months, generating 56,754 room nights with a direct economic impact of $59,136,689. Fiscal year-to-date 119 events have been hosted with an attendance of 153,817 and an economic impact of $143,465,718. Tax collections continue to outperform expectations, and future sales bookings continue to outpace previous years.  
"It's been a great fall with a variety of events from around the country including FIREHOUSE Expo and the 48th Annual Nashville Songwriters Hall of Fame Gala," said Charles Starks, President/CEO of Music City Center. "We also hosted the Airports Council International which brought in more than 2,300 delegates from 200 airports and airport authorities."
The Convention Center Authority also announced that the Music City Center achieved 38 percent DBE participation in the first quarter of fiscal year 2019, spending $831,759 with minority, women-owned and small businesses. Additionally, the Music City Center's contractors spent a combined $492,000 with DBE firms.
###
About the Music City Center
The Music City Center, Nashville's convention center, features a 353,143 square foot exhibit hall, the 57,500 square foot Karl F. Dean Grand Ballroom, and an 18,000 square foot Davidson Ballroom. The building includes an art collection featuring local and regional artists, a covered three-level parking garage with 1,800 spaces, and is LEED Gold certified. The Nashville Songwriter's Hall of Fame is also located inside the Music City Center at the corner of 6th Avenue and Demonbreun.