You are here
MUSIC CITY CENTER ANNOUNCES MARCH NUMBERS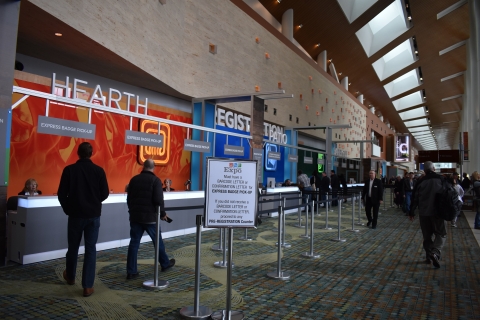 MUSIC CITY CENTER ANNOUNCES MARCH NUMBERS
Direct economic impact for March exceeds $46 million
FOR IMMEDIATE RELEASE
April 12, 2018
NASHVILLE, Tenn. – The Music City Center announced this morning that the building generated $46.8 million in economic impact during the month of March. 
The Music City Center hosted 19 events with 33,627 attendees last month, generating 55,128 room nights for a total of $46.8 million in direct economic impact. Fiscal year-to-date the building has hosted 228 events with 312,775 attendees, generating $177.4 million in direct economic impact. Tax collections continue to outperform expectations, and the Music City Center portion of tax collections is up 11.3 percent year-to-date over fiscal year 2017.
"We had a great month in March thanks to a number of large groups, many of whom have been here before and have plans to return in the future" said Charles Starks, President/CEO of Music City Center. "We now have events on the books through 2028 and our success is largely due to loyal customers who have put Nashville in rotation for many years to come."
###
About the Music City Center
The Music City Center, Nashville's convention center, features a 353,143 square foot exhibit hall, the 57,500 square foot Karl F. Dean Grand Ballroom, and an 18,000 square foot Davidson Ballroom. The building includes an art collection featuring local and regional artists, a covered three-level parking garage with 1,800 spaces, and is LEED Gold certified. The Nashville Songwriter's Hall of Fame is also located inside the Music City Center at the corner of 6th Avenue and Demonbreun.