You are here
MUSIC CITY CENTER ANNOUNCES APRIL NUMBERS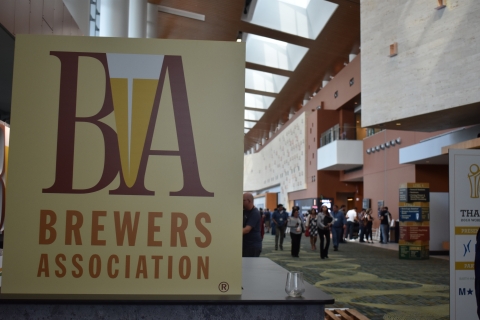 MUSIC CITY CENTER ANNOUNCES APRIL NUMBERS
Direct economic impact for March exceeds $46 million
FOR IMMEDIATE RELEASE
May 8, 2018
The Music City Center announced yesterday that the building generated $46.6 million in direct economic impact during the month of April. 
The Music City Center hosted 37 events with 78,764 attendees last month, generating 40,977 room nights for a total of $46.6 million in direct economic impact. Fiscal year-to-date the building has hosted 265 events with 391,539 attendees, generating $224 million in direct economic impact. Tax collections continue to outperform expectations, and the Music City Center portion of tax collections was up 16.07 percent year over year for February, with total year-to-date tax collections up 11.68 percent over fiscal year 2017. 
"It's been a busy and exciting spring with back-to-back, full-building events," said Charles Starks, President/CEO of Music City Center. "This week we hosted Craft Brewers Conference, a city-wide event that brought over 14,000 people to town for four days. This is just the type of event that we hoped to bring to Nashville when we built the Music City Center."
The Convention Center Authority also announced that the Music City Center achieved 33.64 percent DBE participation in the first half of fiscal year 2018, spending $982,562 with minority, women-owned and small businesses. Additionally, the Music City Center's contractors spent a combined $1.1 million with DBE firms.
###
About the Music City Center
The Music City Center, Nashville's convention center, features a 353,143 square foot exhibit hall, the 57,500 square foot Karl F. Dean Grand Ballroom, and an 18,000 square foot Davidson Ballroom. The building includes an art collection featuring local and regional artists, a covered three-level parking garage with 1,800 spaces, and is LEED Gold certified. The Nashville Songwriter's Hall of Fame is also located inside the Music City Center at the corner of 6th Avenue and Demonbreun.