You are here
Convention Center Authority Reports Strong February Numbers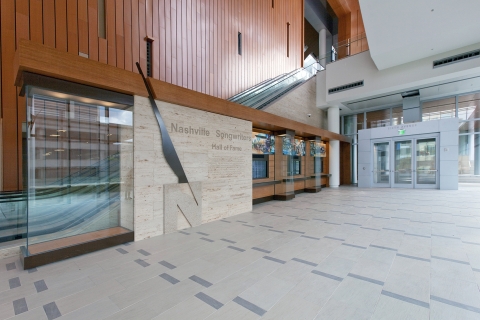 CONVENTION CENTER AUTHORITY REPORTS STRONG FEBRUARY NUMBERS
FOR IMMEDIATE RELEASE
March 9, 2016
NASHVILLE, Tenn. - The Convention Center Authority announced this morning that the Music City Center generated over $28 million in economic impact in the month of February, which is $5 million more than the economic impact generated in February of last year.
The Music City Center hosted 26 events with 76,616 attendees in February, generating 22,853 room nights for a total of $28.7 million in economic impact. Fiscal year to date the building has hosted 190 events with over 400,000 attendees, generating $205 million in economic impact. Tax collections continue to outperform expectations and the Music City Center portion of tax collections was up 4.71 percent year over year for December. The Convention Center Authority also announced that the Music City Center achieved 38.63 percent DBE participation in the second quarter of fiscal year 2016 for a fiscal year to date total of 39.44 percent participation.
"We are currently generating an average of $840,000 in economic impact every single day and we don't see that slowing down anytime soon," said Charles Starks, President/CEO of the Music City Center. "This spring is going to be extremely busy for us and we expect to finish this fiscal year very strong."
###