You are here
Convention Center Authority Approves Land Acquisition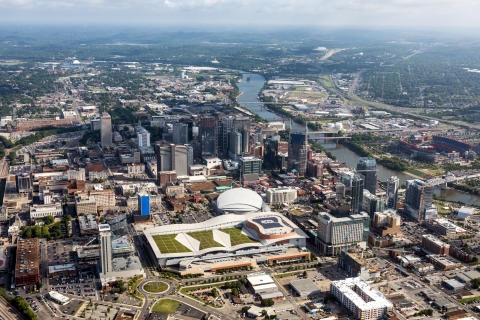 CONVENTION CENTER AUTHORITY APPROVES LAND ACQUISITION
NASHVILLE, Tenn. – The Convention Center Authority voted this morning to purchase a nearby plot of land located at 424 Lafayette Street for $5.15 million.
The land, which is currently vacant, is a .79 acre lot that fronts Lafayette Street, Elm Street and Fifth Avenue. The Convention Center Authority plans to initially use the property as a marshalling yard and for additional parking.
"The Authority is always exploring opportunities that are in the best interest of the Music City Center and the city of Nashville, and this particular location made a lot of sense," said Charles Starks, President/CEO of Music City Center. "For our immediate purposes, having additional marshalling and parking space will be very helpful. In the long term, this downtown location could potentially serve the needs of Metro as they explore various transit options."
The Convention Center Authority also announced that the Music City Center generated over $62 million in direct economic for the city in the first quarter of fiscal year 2018. The Music City Center hosted 83 events with 95,302 attendees in the first quarter, generating 49,973 room nights for a total of $62.4 million in direct economic impact.
###