You are here
CONVENTION CENTER AUTHORITY ANNOUNCES TWO NEW BOARD MEMBERS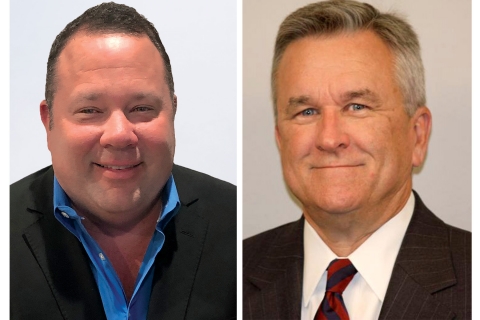 CONVENTION CENTER AUTHORITY ANNOUNCES TWO NEW BOARD MEMBERS
FOR IMMEDIATE RELEASE
Contact: renuka.christoph@nashvillemcc.com(link sends e-mail)(link sends e-mail)
January 16, 2020
NASHVILLE, Tenn. – Nashville, Tenn. - The Convention Center Authority announced the appointment today of two new members, Robert Davidson and Barrett Hobbs, who were appointed by Mayor John Cooper and confirmed by the Metro Council.
In addition, the building generated over $4 million in direct economic impact during the month of December 2019.
For the month of December, the Music City Center hosted 13 events with 15,088 attendees, generating 2,971 total room nights with a direct economic impact of $4,975,080. Fiscal year-to-date 139 events have been hosted with an attendance of 222,040 and a direct economic impact of $211,508,191.
"I am exceptionally pleased with our results during the first half of our fiscal year," said Charles Starks, President/CEO of Music City Center. "We continue to attract diverse events and look forward to a strong second half of the year."
###
About the Music City Center
The Music City Center, Nashville's convention center, features a 353,143 square foot exhibit hall, the 57,500 square foot Karl F. Dean Grand Ballroom, and an 18,000 square foot Davidson Ballroom. The building includes an art collection featuring local and regional artists, a covered three-level parking garage with 1,800 spaces, and is LEED Gold certified. The Nashville Songwriter's Hall of Fame is also located inside the Music City Center at the corner of 6th Avenue and Demonbreun.