You are here
CONVENTION CENTER AUTHORITY ANNOUNCES NEW MEMBER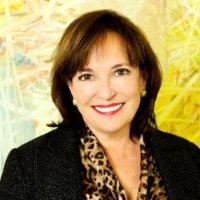 CONVENTION CENTER AUTHORITY ANNOUNCES NEW MEMBER
FOR IMMEDIATE RELEASE
April 19, 2017
NASHVILLE, Tenn. – The Convention Center Authority announced the appointment today of a new member, Leigh Walton. Walton was appointed by Mayor Megan Barry and confirmed by Metro Council last night.
Walton has been a leader in the development of the nationally acclaimed healthcare practice at Bass, Berry & Sims and has advised a wide variety of public companies in the areas of healthcare mergers, acquisitions, finance and corporate governance. Walton is a past chair of the American Bar Association's Business Law Section Mergers & Acquisitions Committee as well as a member of the Corporate Laws Committee. Walton serves on the board of directors for the Belcourt Theatre. She is also a member of the Gender Equality Council for the city of Nashville and the YWCA Nashville Fulcrum Society.
"Leigh has generously served the Nashville community for years and we are very excited to have her join the Convention Center Authority," said Charles Starks, President/CEO of the Music City Center. "Her experience in healthcare, corporate governance and securities is unparalleled and we look forward to having her valuable insight and expertise."
###
About the Music City Center
The Music City Center, Nashville's convention center, features a 353,143 square foot exhibit hall, the 57,500 square foot Karl F. Dean Grand Ballroom, and an 18,000 square foot Davidson Ballroom. The building includes an art collection featuring local and regional artists, a covered three-level parking garage with 1,800 spaces, and is LEED Gold certified. The Nashville Songwriter's Hall of Fame is also located inside the Music City Center at the corner of 6th Avenue and Demonbreun.